Hurst Company Overview
"It's people who make the difference at Hurst. The challenges we face with integrating our motors into high technology products is met with a spirit and determination that is rooted in the skills and values of our employees."

Greg Davis
Operations Manager of Nidec Motor Corporation
Princeton, Indiana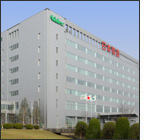 SHIGA TECHNICAL CENTER

248 Nakajuku, Aisho-cho, Echi-gun, Shiga 529-1385, Japan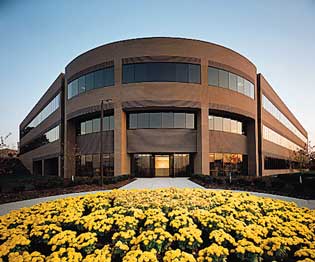 Nidec
Motor Corporation

St. Louis, MO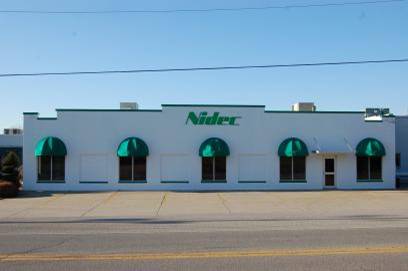 Nidec Motor Corporation - Hurst Facility
Princeton, IN
Hurst has been an integral part of life in Princeton, Indiana, since 1950 when a small family owned tool shop first opened its doors. Three generations of the Hurst family have maintained the strong quality and high customer satisfaction goals as the company advanced into designing and producing electric motors. For over 65 years, Hurst has been an innovator in the development, production and application of precision motors. Since then, Hurst has grown into one of the top producers of sub-fractional motors in the world. In 2010, we became a part of the Nidec Motor Corporation to combine technologies for the benefit of our customers.
Now as a strategic component of Nidec Motor Corporation, Hurst's product development teams have access to all technology support functions of a world leading motor company. This synergy enables Hurst to introduce new innovative motor and control technologies, providing rapid solutions for our customers. The interchange of ideas and technologies between Hurst and Nidec has been exciting and has led to the use of advanced computer share-vision technology for communications on a daily basis. Hurst's highly skilled engineers use Computer Aided Design (CAD) systems with Pro/ENGINEER and SolidEdge software to design customer specific applications. These advanced technologies allow Finite Element Analysis (FEA) and Nodal Analysis capabilities to be used.
Nidec is where technology and engineering come together to create solutions for the benefit of our customers, driven without compromise for a world in action.
Initially, Hurst's core business focused on instrument grade timing motors and assemblies, stepper motors and controls as well as standard line motors. Today the business has grown into manufacturing low-cost, high performance brushless DC servo motors for many markets, including medical and computer applications.
One such application required the implementation of multiple brushless DC motors into a single mail processing unit, at a reasonable cost. Hurst eagerly accepted the challenge. To accomplish this task, Hurst engineers chose the servo motor line because of its capability to satisfy all 13 applications necessary for the mail processor by using just four motor sizes. The cost-effective servo motor also offered a low rotor inertia making it capable of quick response.
Hurst then used the best cost bearings for each application, integral molded insulation and ferrite magnets to further realize cost savings. The laminations were changed and the machine windings were redesigned permitting automated stator insertion that enabled off-the-shelf winding equipment to be used and allowed an efficient manufacturing process to be set-up. Motor electronics were added to the exterior circuit board allowing decentralized controls for field replacements and creating a complete intelligent servo mechanism at each function. By combining an integral commutator, a magnetic encoder and an electronic brushless drive inside a molded endbell, a critical interface between the motors and the system's electronic controls was created. This approach minimized the piece count, reduced the cost and quickened the response time. The plastic endbell also shielded motor heat from the electronic components, allowing high-temperature operation. Additionally, Hurst was able to implement production tooling within just three months.
For another customer, Hurst assisted in developing an energy efficient motor for domestic refrigerators, where they had two challenges to consider: performance and environment. The task was to design a single motor to replace two motors with distinctly different duties and to consume less power. The evaporator fan motor, located in the freezer area, works in cold and humid conditions and operates at a lower airflow with higher static pressure while the condenser fan motor, near the compressor, works in a hot and dusty area and operates at a higher airflow and a lower static pressure.
By continually providing solutions for customer applications and developing precision motors that exceed their customer's needs, Hurst upholds the highest standards set by the founder over six decades ago.